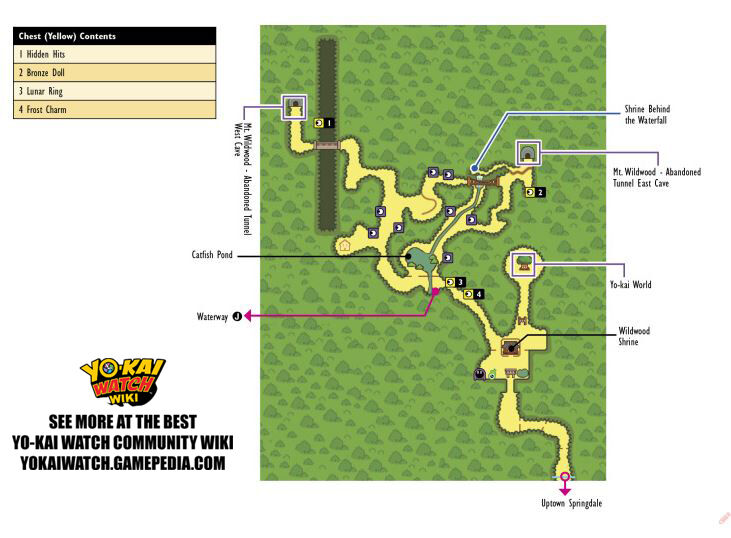 Points of Interest
Wildwood Shrine - useful location with some pretty powerful Yo-kai.
Yo-kai World - first location where Whisper makes himself known.
Abandoned Tunnels and Caves - interesting passageway with some hidden secrets...
Chest Contents
Shops in Mt. Wildwood
Blehgel Stall
Note: The Blehgel Stall only carries 3 Curry Bread and 5 Blehgels a day.
Candy Stall
Drink Stall
Roasted Corn Stall
Shaved Ice Stall
Skewer Stall
Wildwood Shrine